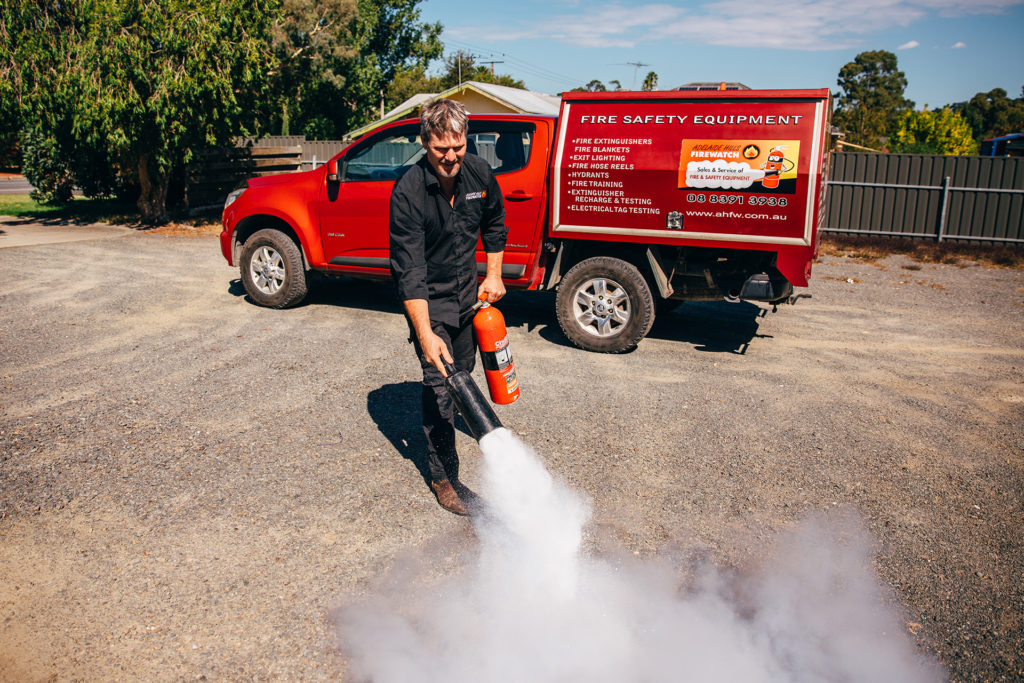 It's all well and good to have well maintained and full compliant fire protection equipment, but it's all for nothing if you don't know how to use it. That why Firewatch SA take special pride in keeping you and your staff up-to-date and fully trained in the use of all the equipment we maintain.
Training your employees to correctly operate a fire extinguisher in an emergency is not only important, it could save a life. In fact, giving you and your team the confidence to react quickly during an emergency is a big part of our passion for protecting you and your business.
Our informative sessions provide hands-on training with fire simulations in a safe learning environment to educate your staff on common fire equipment, typical hazards, safe evacuation routes, and more.
As you would expect, our training is accordance with industry standards. Whether you need one or all of the below components to complete your training requirements, we're happy to quote your needs and the number of people taking part. Attendance certificates are given to all attendees once they complete the course.
Training course options are:
Fire Extinguisher training — 2hr sessions
Fire Warden training — 2hr sessions
Evacuation training — 1hr sessions
If you're unsure, contact us for personalised advice.