Service Regimes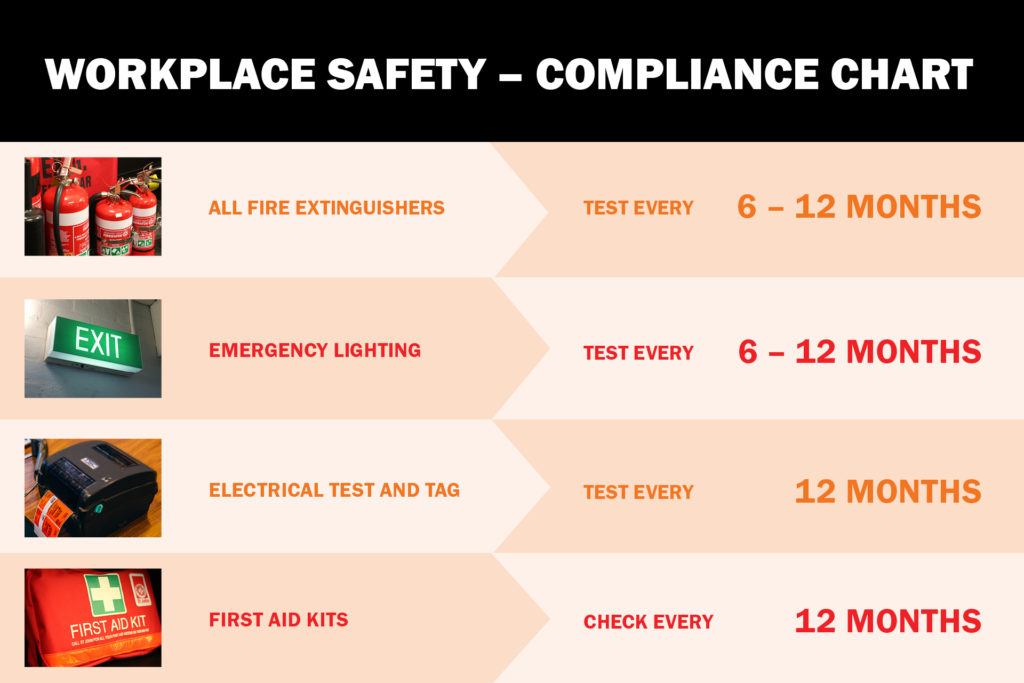 Our fire safety and compliance service regimes fit within two main guidelines: 6 months (level 1) and 12 monthly testing (level 2).
Fault testing may require recharging (level 5), or hydrostatic testing (level 4).
All testing is done in accordance with Australian Standards through a regular testing regime and can vary across business type and sites. Although challenging for some businesses, our team prides itself on making fire safety compliance easy, more cost-efficient and reliable.
Downloads and Helpful Links
Did you know that fire and safety emergency procedures in the workplace are not just important, they are mandatory? Laws relate to fire safety in Australian workplaces in areas of gas and electricity safety, mining, marine safety, environmental protection, explosives and dangerous goods, fire and rescue services, bushfires, building safety and work health and safety.
At Firewatch SA, we customise your fire protection services so that you have well-maintained and compliant fire protection and safety equipment. We also keep abreast of Government Standards and can prepare tailored evacuation plans.
Please find some useful information on safety and legislation by clicking the links below.
If you're unsure, contact us for personalised advice.