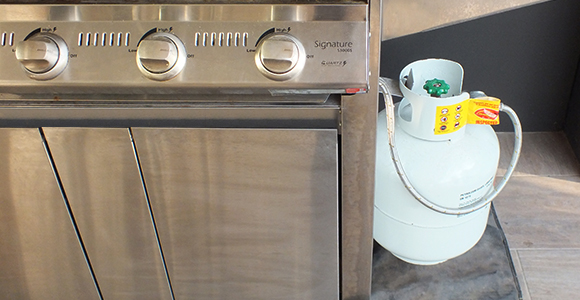 BBQ Maintenance Check List
This simple BBQ check-up can save lives this summer
 Spring is finally upon us which means we can look forward to balmy evenings with friends and family around the backyard barbecue.
But every year the SA Metropolitan Fire Service and Country Fire Service are called out to house fires caused by barbecues and Webers that haven't been properly checked or cleaned before spring/summer.
A BBQ or gas fire can be dangerous to people, pets and infrastructure.
Never assume your BBQ will be in the same condition as when you used it last, we advise you conduct this quick maintenance check by following this advice from the SA MFS, before you fire up:
Check the expiry date of your gas cylinder – cylinders must be tested every 10 years
Visually inspect hose lines for splits, cracks or deterioration and replace if you notice damage or deterioration
Make sure the gas cylinder has no dents, bulges or rust and test or replace it if it does
Check the "o-rings" are in good condition and are pliable, not hard and cracked
Check hose connections and control valves for gas leaks. Turn the gas cylinder on and, with the BBQ knobs OFF, use a very wet soapy cloth, paintbrush and soapy water or spray and apply over the hose and valve – bubbles forming will indicate a hose leak (never use ammonia in the solution)
Check the hoses and connections are clear of burners or hot metal parts
Clean the BBQ to remove fat build-up, and empty the fat tray under the BBQ
Make sure fire starters and matches are stored in a secure place away from children.
Be mindful of Fire Bans during Fire Danger Season and the restrictions in place for the use of BBQs, kettles and outdoor wood fire ovens, especially when camping. Fire authorities also advise that the area around your equipment should be clear of flammable materials to at least four metres.
A fire extinguisher is essential no matter whether you live in the city or the country. We stock a large range of fire extinguishers at Firewatch and you can find out more about them, here. <insert link to fire extinguishers on AHFW page>
For more information we recommend this MFS fact sheet.